Easter Egg Hunt
04/13/2019 - 11:00 AM
Location:
Vilone Park
Address:
35 Olga Road
Elsmere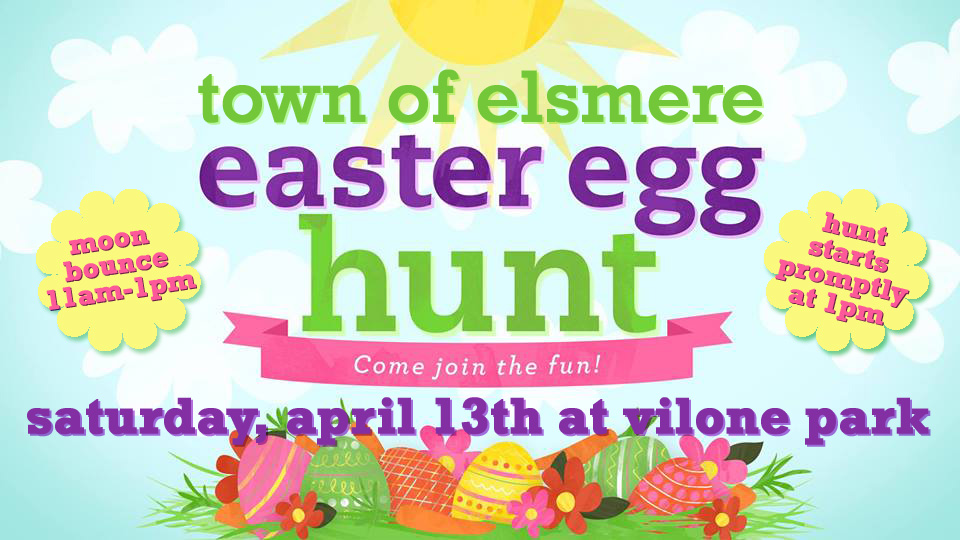 In the event of rain, the Easter Egg Hunt will be cancelled. Please check back tomorrow morning on the Town's Facebook page or the Town of Elsmere Website at www.townofelsmere.com before heading out to the event.
Please join the Town of Elsmere for our annual Easter Egg Hunt at Vilone Park. This is a FREE event for kids 1 to 12 years old.
We will have a bounce house from 11:00 AM to 1:00 PM and the hunt will begin promptly at 1:00 PM. Don't forget your baskets! We hope to see you there!
Please note, in the event of rain the hunt will be cancelled and not rescheduled; be sure to follow this event on Facebook (https://www.facebook.com/events/284101032280047/) or visit our website (www.townofelsmere.com) for the most up to date information.