Annual Easter Egg Hunt (Bounce House 11:00AM-1:00PM; Hunt at 1:00 PM)
04/08/2017 - 11:00 AM
Location:
Vilone Park
Address:
35 Olga Road
Elsmere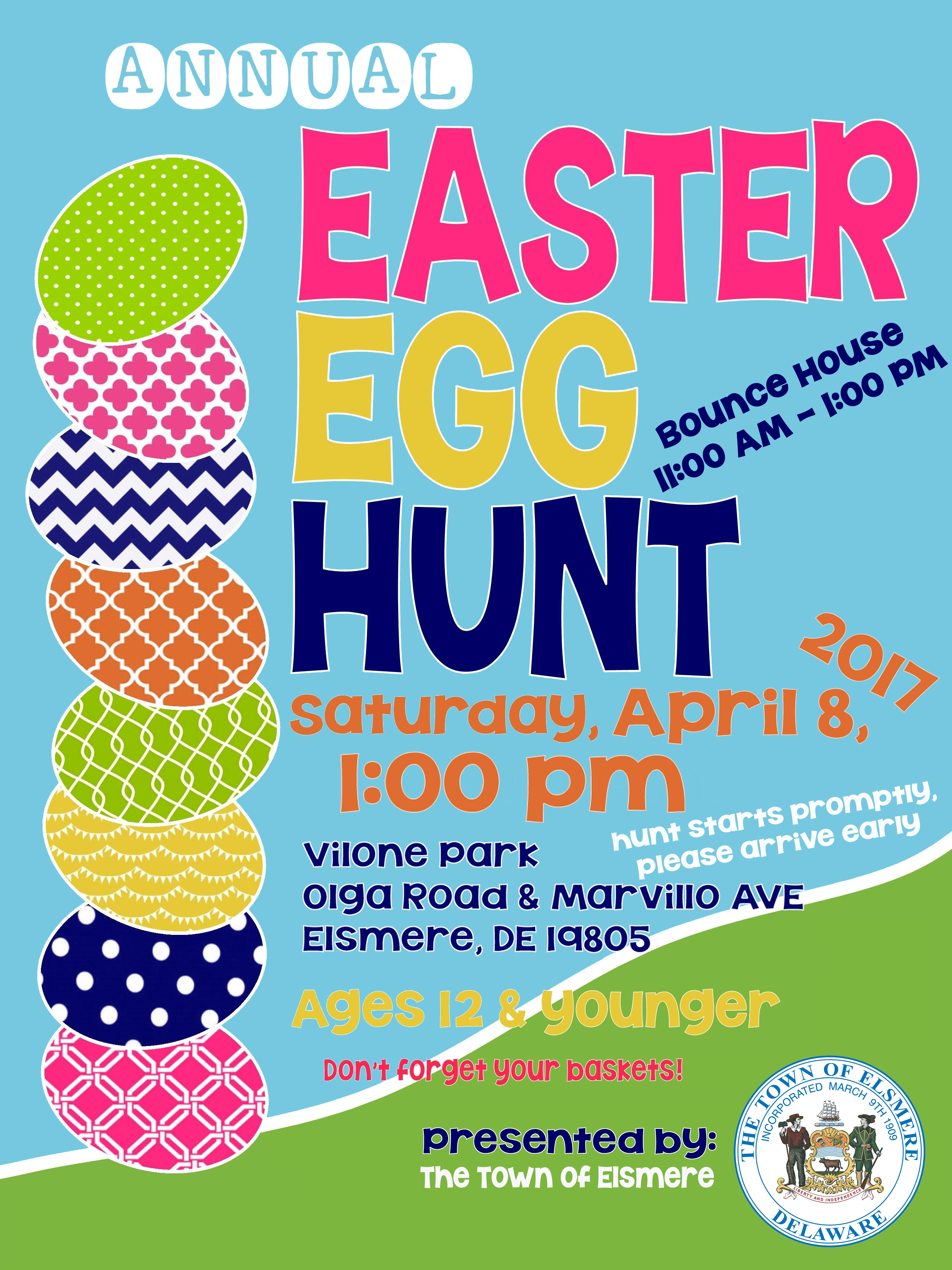 Please join the Town of Elsmere for our annual Easter Egg Hunt!
We will have three age groups: 1-4; 5-8; 9-12
The hunt starts PROMPTLY at 1:00 PM, so please arrive early.
Brandywine Counseling has graciously donated a
"bounce house" prior to the start of the event.
The bounce house will be open 11:00 AM to 1:00 PM,
followed by the start of the Easter Egg Hunt at 1:00 PM.
We hope to see you there!