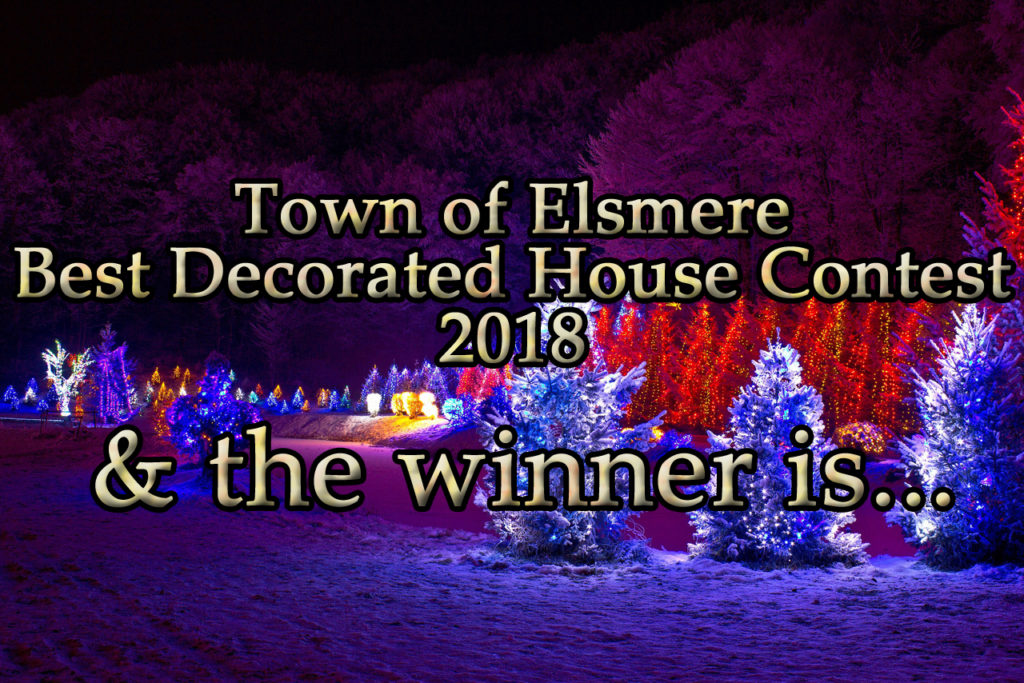 The finalist homes selected in each district are as follows:
1st – 306 Silverbrook Drive
2nd – 816 Kirkwood Hwy.
3rd – 101 Linden Ave.
4th – 144 Bugalow Ave.
5th – 109 Chestnut Ave.
6th – 12 Vilone Road
The overall winner, selected by the Mayor is:  816 Kirkwood Highway!
Special Message from the Mayor:
This is my second year having to choose the best decorated house and it has not gotten easier. Don't take my word for it; walk, bike or drive around and see for yourself. There are some wonderfully decorated houses in Elsmere. Have a festive holiday season and a Merry Christmas. I hope everyone is able to find joy and happiness in being with family and friends.
Mayor Eric Thompson