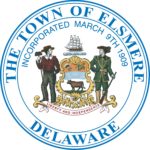 DATE:            April 3, 2018
ATTN:            Town of Elsmere Residents
RE:                 4th District Special Election, May 7, 2018
The 4th District Special Election scheduled for May 7, 2018 has been cancelled.
Mr. Charles McKewen was the only candidate to file prior to the April 2, 2018 deadline.  Therefore, due to running unopposed, in accordance to the Town Charter, this election has been cancelled.
Mr. McKewen will be sworn in to office at the next Council Meeting scheduled for Thursday, April 12, 2018.