On Friday, October 20th, All Saints Catholic School students volunteered 500 hours making PB&J sandwiches and blankets for the Emmanuel Dining Room, cleaning up Elsmere parks, reading to daycare children, entertaining Veterans at the Veteran's Hospital (playing piano and cards), and making breakfast for the community.
Service is at the heart of our Catholic faith," said Dr. Mary Elizabeth Muir, Principal. "Our Serve-A-Thon helps students to learn the intrinsic joy of serving rather than being served."
On behalf of the Town of Elsmere we thank the students of All Saints Catholic School for their service.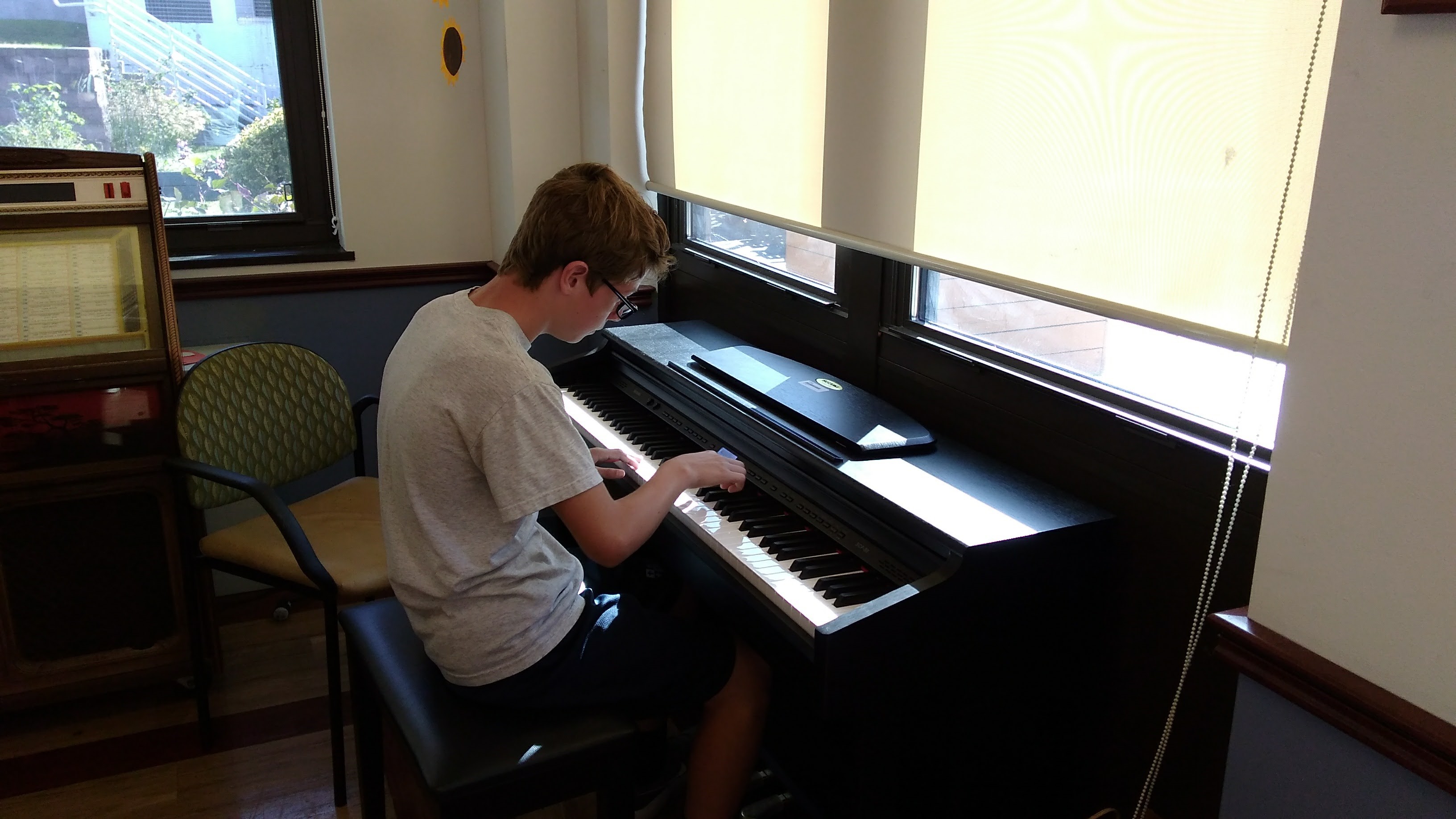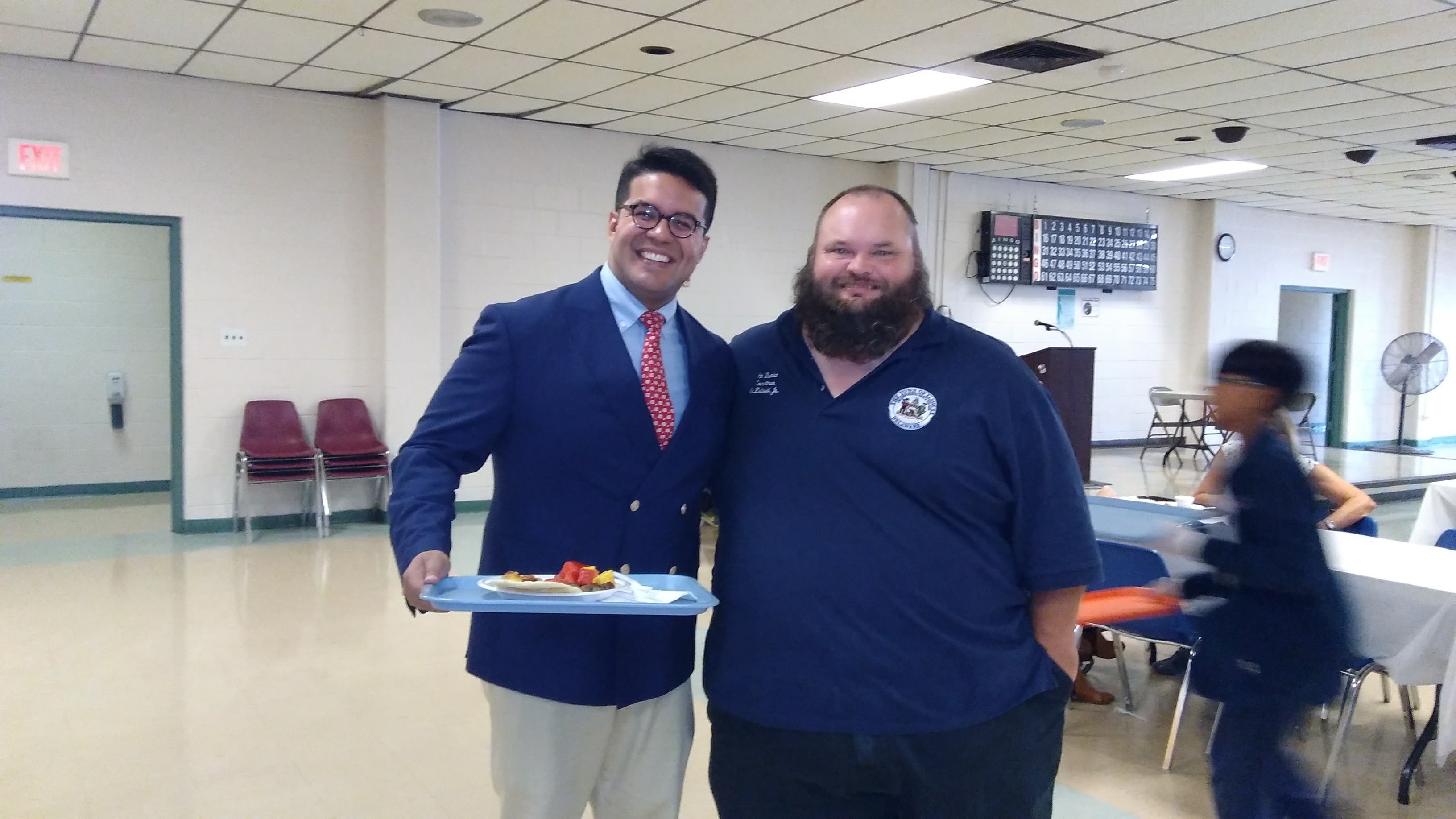 (State Senator Anthony Delcollo and Town of Elsmere 4th District Councilman Edward Zielinski are pictured above at the community breakfast.)